You're not supposed to love the villain. The villain is there to be hated, to be the force that the hero/heroine must overcome to fulfill their desires. The villain is evil. The villain is all you fear and despise. Everything you want to see destroyed.
But still, you have to have some kind of empathy with them. If you really, really hate the villain, will you want to read the book? Even just to see their butt kicked by the hero? Or will their character put you off so badly that you'll throw the book aside?
I love my villains to be dark and twisted. All of them got that way for a reason. All my villains have a story of their own. In the case of Tyra-Lee, her homicidal need to rule the galaxy stems from the imminent extinction of her race, and a passionate desire for humans. The Nercaandi don't just need humanity to make their soldiers. Tyra-Lee is searching for the perfect partner, one to rule the galaxy with her. She just wants everyone to kiss her feet in the process.
I didn't realise it until some time after that Tyra-Lee had come from a character in a vampire novel - The Queen of the Damned. In many ways, she's like Akasha. Physical perfect, and flaunts it. Power hungry, and yet totally assured that she's right to be so. That the only way is her way. Nercaandi don't trade - they conquer. Their biology has them set to bow to one dominant female, with all males and sub females subject to her will. Biology is hard to fight, and Tyra-Lee makes no attempt to do so. But will her desire for a certain male prove her undoing?
Blurb:
A seductive tyrant. A lost hero. And a galaxy about to fall...
It's been a year in paradise for Keir and Quin, but now the idyll is over. After Quin falls sick, they return to the hidden sanctuary of Lyagnius, and what she learns there will not only change their lives, but set them on a journey that could separate them forever.
When Keir falls victim to a ruthless Nercaandi Empress bent on conquering the galaxy with her cybernetic army, it will take all Quin's diminishing powers and the help of her son to find him. But what waits for her aboard the tyrant's ship will test her strength and the limits of their love, and put everything she cares about at risk. Including Keir.
With the galaxy itself about to fall, will she be able to save him?
Book Two of the Redemption series and part of the Travellers Universe.
Pick up book one for just 99 cents/Euros/pence until the end of 2015.
Or enter the Goodreads giveaway, open internationally until 7th January 2016.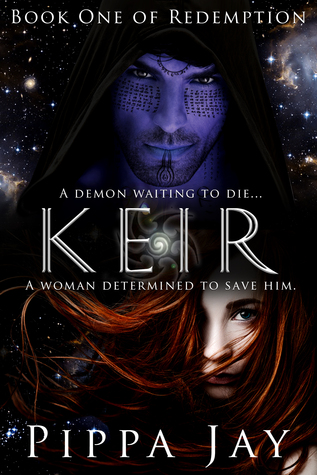 Enter Giveaway