Oh my gosh, it's finally release day for
Keir's Fall
! Woo hoo! This book has been so long coming even
I
got tired of waiting for it (six years since the first words and nearly four years since book one first released). I have to say a huge, huge thank you to my editor
Danielle Fine
who has held my hand throughout, encouraged me, and kicked my butt when I didn't do my best. She's seen
Keir's Fall
right from its messy start to the final polished version.
I also have to say a big thank you to Laurel Kriegler, who has also been part of the Redemption series since very early on, and a much needed sounding board when I struggled with the hardest part of the edits. These two very talented ladies are a big part of the reason
Keir's Fall
is finally out in the wild after so long. *salutes*
So here you go...
Blurb:
It's been a year in paradise for Keir and Quin, but now the idyll is over. After Quin falls sick, they return to the hidden sanctuary of Lyagnius, and what she learns there will not only change their lives, but set them on a journey that could separate them forever.
When Keir falls victim to a ruthless Nercaandi Empress bent on conquering the galaxy with her cybernetic army, it will take all Quin's diminishing powers and the help of her son to find him. But what waits for her aboard the tyrant's ship will test her strength and the limits of their love, and put everything she cares about at risk. Including Keir.
With the galaxy itself about to fall, will she be able to save him?
Book Two of the Redemption series and part of the Travellers Universe.
***
To celebrate the release of
Keir's Fall
, I'm running a Goodreads giveaway for a print edition of book one -
Keir
- an award winning time travel romance. It's open internationally until the 7th January. And as soon as the print edition of
Keir's Fall
is available, I'll run a giveaway for that too.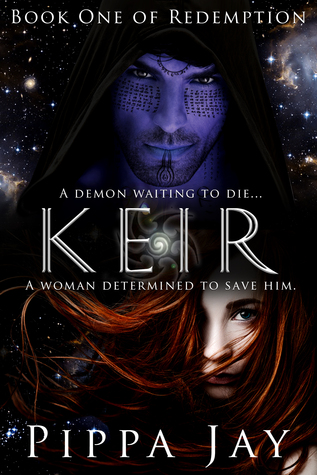 Enter Giveaway
Or you can pick up the digital version of
Keir
for just 99 cents/Euros/pence until the end of December. Enjoy!